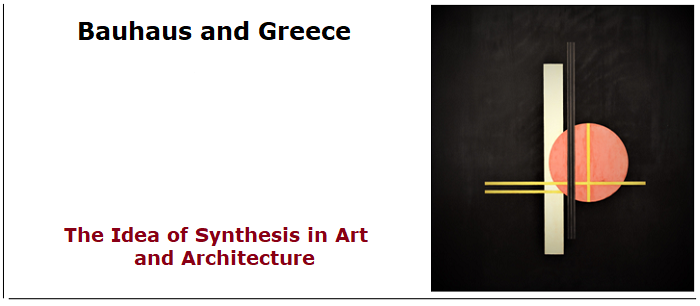 DATES:
The languages ​​of the conference are Greek and English. There will be simultaneous translation.
Abstracts can be submitted in Greek or English.
New deadline for submitting abstracts: 30 September 2018
Due to the great interest in the conference, the new deadline for submitting abstracts is September 30, 2018. The thematic areas and specifications remain unchanged. It is also self-evident that all abstracts submitted till now are valid.
- Friday, 25 May 2018 – deadline to submit abstract (300 words). Please include the following details:
First name and surname, current employment, e-mail address, phone number, title of paper, which of the two thematic areas your proposal falls under, brief CV (max. 80 words).
- Friday, 29 June 2018 – notification as to whether your abstract has been accepted.
- Friday, 17 May 2019 – deadline to submit your paper (max. 4,500 words, including notes and max. eight images).
-Each paper presentations should not exceed 17-20 minutes.
HOW TO SUBMIT
Papers must be submitted: in Microsoft Word, in Times New Roman, 12pt, single-spaced, on A4 format, with margins of 2.5cm Images must be submitted: in jpg format, not as part of the text, but as separate files Please include a title page with: your name in capitals, the title of the paper, the title of the conference, the thematic area, address, phone number, e-mail address.
Please also include an end page with a brief CV (80-100 words).